Spain's CaixaBank launches Samsung Pay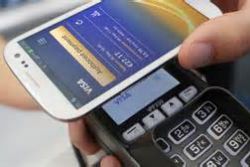 Customers of Spainís CaixaBank, as well as its mobile-only imaginBank, will be the first in the country to be offered Samsung Pay.
After the launch of the service, users can download their CaixaBank debit or credit cards onto a number of Samsung smartphones in order to make payments.
The service is available to Spanish users of the Samsung Galaxy S6, Samsung Galaxy S6 edge and Samsung Galaxy S6 edge+ devices.
The handset currently works in more than 70% of stores in Spain that already operate with contactless technology, amounting to over 600,000 payment terminals. For payments over EUR20, customers will have to enter their PIN at the payment terminal.
CaixaBank's millennial-focused imginBank subsidiary was unveiled in late January, offering users a mobile app and a suite of services designed to plug into social networks and popular chat networks, including Facebook and WhatsApp.
Currently, Samsung Pay is only available to users in the US and South Korea, although the company has announced its intention to launch in China and the UK.
Recommended Reading :
* Spain's CaixaBank posts net loss of EU182 Mln in Q4
* CaixaBank unveils Spain's first apple-watch banking App