Vodafone Spain revenues down 1.3% to EUR 1.26 bln in Q3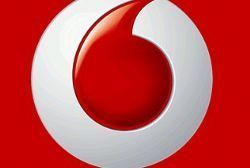 Vodafone Spain reported revenues down 1.3% to EUR 1.26 billion in its fiscal Q3 to December, with a slowdown in mobile sales and the negative impact of smartphone financing offsetting continued positive momentum in the fixed segment.
The company reported falls of 2.0% and 5.5% in the previous two quarters and was keen to highlight that revenues would have increased 0.7% year on year without negative handset financing effects.
Total mobile service revenues fell 9.2% in the last 3 months of the year, compared to a 6.8% decline in the previous quarter, attributed mainly to the reduction in out-of-bundle data revenue following the introduction of a data cap in September and the impact of financing handsets.
Total ARPU fell to EUR 16.60 from EUR 17.30 in the previous quarter, with postpaid down to EUR 19.60 from EUR 20.50 in Q2 and prepaid dropping to EUR 5.90 from EUR 6.30.
However, Vodafone was keen to stress that its mobile customer base grew to 14.26 million in the quarter, compared to 14.19 million on 30 September, with contract customers now representing 78.3% of the base.
In addition its 4G coverage reached 86% of the Spanish population by the end of Q3, covering over 2,100 municipalities, with the number of 4G customers growing to 4.8 million.
The operator also commenced the rollout of 800 MHz spectrum across its sites to strengthen a network already recognised as 'best in test' in the latest independent mobile tests conducted by P3.
The company fared even better in the fixed segment, posting a 12.7% year-on-year revenue rise in the last 3 months of the year thanks to the success of its Vodafone One converged service, which now has over 1.1 million subscribers, having increased by 360,000 in the quarter.
Vodafone added a total of 79,000 broadband customers in the quarter, compared to 28,000 in Q2, to reach 2.96 million, 1.90 million of them fibre subscribers, with its TV customer base rising to over 1.0 million.
The company's high-speed broadband service now reaches 8.2 million Spanish households thanks to its joint fibre network build with Orange.
Recommended Reading :
* Spain sheds 44,000 mobile lines in November
* Vodafone Spain unveils new date bundles