Final Nail in the Coffin lid for Paramount Murcia ?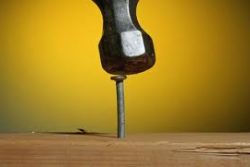 Barely 6 weeks after the death of Jesus Samper - the President of PREMURSA, the promoter and developer of Paramount Murcia theme park - and the ill-fated project has suffered yet another set-back.
Following on from numerous economic woes surrounding Premursa's inability to secure the required investment to complete construction, the park has also had a number of legal and ecological challenges to contend with.
Last week the later issue was addressed in the Supreme Court of Justice, where the latest appeal by the Ecologists in Action environmental group has been upheld by the Litigation Division of the High Courts.
The Courts now agree that a portion of the footprint of land acquired by Premursa for development remains as part of the designated El Valle Carrascoy nature area, and therefore planning consent was granted 'illegally' by the Alhama de Murcia Ayuntamiento.
The Courts agreed that any development on the area of land in question would cause irreparable damage, and would be 'outside the public interest' for work to continue.
Whilst the options that Premursa are now faced with are limited - presumably only being to downsize the project (again) - suggestions are abound that this latest setback is one which the project can not recover from.
Recommended Reading :
* Paramount Murcia 'Open end 2015'
* Paramount Murcia : What Now ?