Spain's image improves 'almost around the world'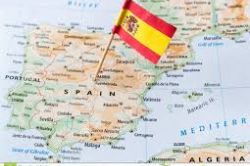 Spain's image is improving nearly around the world, with the exceptions being Venezuela and Argentina, and notable gains are being registered in North Africa and the Middle East, Brand Spain, an agency created by the Foreign Ministry in 2012, said.
Foreign Minister Jose Manuel Garcia-Margallo and High Commissioner for Brand Spain Carlos Espinosa de los Monteros plan to attend an event on Feb. 16 at Madrid's Casa de America, where the latest figures on Spain's image will be released, Brand Spain said.
Spain's image in Venezuela and Argentina fell in recent months, Espinosa de los Monteros said, adding that a recovery was expected following Mauricio Macri's election as Argentina's new president.
The Brand Spain high commissioner, who took office on July 12, 2012, said the country's image "enjoys good health" and Spain "continues to be an attractive investment destination."
Recent figures released by Brand Spain, which was created to improve Spain's image abroad and among Spaniards, show that the country was viewed in early 2012 as a magnificent place to live, visit and retire, thanks to its good climate, safety and tourism potential.
Spain, however, was not viewed as a modern nation with cutting-edge technology 4 years ago, a situation that Brand Spain says it has turned around, helping improve the Iberian country's image and confidence, and presenting a more modern and dynamic face to the world.
The change has led to "great advances" in globalizing the Spanish economy, according to Brand Spain, which says exports are up about 50 percent since 2007 and Spain now ranks 9th in foreign direct investment (FDI) with nearly $716 billion in 2014.
Recommended Reading :
* Spain slides in global corruption rankings
* Spaniards among lowest spenders on fast food in Europe