Spain shelves case against former ally of Mexican president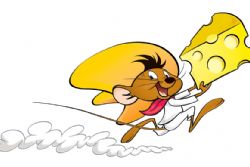 Spain's High Court on Tuesday shelved a money-laundering case against Humberto Moreira, a former ally of President Enrique Pena Nieto, saying there was no evidence he had committed any crimes in Spain.
Moreira, the former president of Mexico's ruling Institutional Revolutionary Party, was arrested by Spanish police in January in what they said was an anti-money laundering operation.
The Spanish judge investigating the case said on Tuesday that sums of money that Moreira transferred to Spain and which had raised the suspicions of the authorities were consistent with living expenses for himself, his wife and two daughters while he completed a masters degree.
Moreira stood down as PRI president in 2011 after it emerged that Coahuila, the northern state he had governed, had acquired masses of debt under his tenure. He denied any wrongdoing in relation to the Coahuila case.
Moreira was released from custody on Jan. 22 and had travel restrictions lifted last week. He has since returned to Mexico and denies all wrongdoing.
Recommended Reading :
* Argentine court triggers search for Franco-era victims in Spain
* 5 Million Expats in Spain, Brits 2nd largest group