Session to name Spain's next PM may take place in early March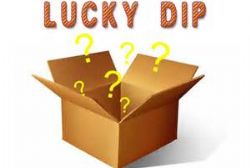 PSOE leader Pedro Sánchez is planning to make his bid to become PM in early March, according to sources familiar with the situation.
That will be over two months after the inconclusive December 20 general election, which created a fragmented political scenario where no one party has been able to gather enough support to form a government.
After the winning candidate, acting PM Mariano Rajoy of the PP refused to bid for reinstatement because he lacks sufficient congressional support, election runner-up Sánchez was on February 2 tasked by King Felipe VI to try to form an alternative government of his own.
On Tuesday, congressional speaker Patxi López pledged to come to the chamber next week with a date for the session to try to vote in a new prime minister.
Sources close to the Socialist secretary general have said he is planning to hold the investiture debate on the week of February 29 to March 4. This falls within the period of one month that he requested from Congress to seek to build enough consensus for a successful bid.
Sánchez has been racing to meet other political leaders in order to find enough common ground for an alliance that could take the form of a full-fledged governing coalition or simply a yes vote, or even abstention, at the investiture session.
If Sánchez were to fail, and no other candidate succeeds in getting voted in, Spain would be forced to hold a fresh election later this year.
The European Commission has repeatedly expressed its hope that Spain will have a stable and functioning government soon.
Both the PP and anti-austerity party Podemos have been trying to hold the session earlier. Podemos deputies Gloria Elizo and Marcelo Expósito, who sit on the presiding committee, said that "it does not send a good message to citizens when we push back the deadlines and delay the decision sine die, as it creates unnecessary concern."
The Rajoy strategy
In the meantime, acting PM Mariano Rajoy and his team are working on a document to show Albert Rivera, the leader of emerging party Ciudadanos, when both men hold talks on Thursday.
On Friday, Rajoy will take the same material to his scheduled meeting with Sánchez in Congress.
The crux of his message will be the convenience of a grand coalition made up of all three parties, which he describes as respectful of the Constitution and "with a moderate agenda."
The PP leader wants to come up with a specific list of proposals that both Sánchez and Rivera could accept ideologically. But the latter two have already been drafting a working paper of their own.
Deputy PM Soraya Sáenz de Santamaría and the PP spokesman in Congress, Rafael Hernando, said Rajoy would come to the Friday meeting "with an extended hand" and to demand responsibility, "stability and certainty" for the country in the face of recent market volatility.
Recommended Reading :
* Podemos refuses to back deal between PSOE and Ciudadanos
* Showdown in Spain as Socialist heavyweights fight Podemos pact