New businesses in Spain rises by 0.5 pct in 2015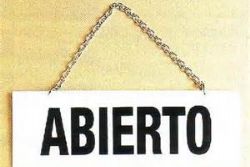 The number of new businesses in Spain increased 0.5% in 2015 compared to 2014, according to data published Tuesday by Spain's Statistical Office (INE).
A total of 94,594 businesses were created in 2015, with the regions of Madrid and Catalonia registering the largest numbers at 19,964 and 18,883, respectively, the INE reported.
The number of businesses dissolved in 2015 stood at 20,696, marking a 5.4% fall year-on-year. A total of 14,562 companies were dissolved voluntarily, 1,922 via mergers and the rest were dissolved for other reasons.
The number of Spain's new businesses has been increasing for six consecutive years after three years of decline.
Recommended Reading :
* Spanish economy grew 32% in 2015
* Amazon launches Supermarket delivery service in Spain