Cinema roof collapse in Spain injures six people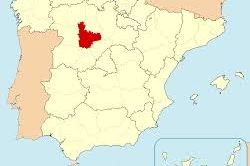 Six people were slightly injured on Sunday in Spain when parts of a cinema roof collapsed, emergency services said, as cited by AFP.
Two people, a woman and child, were treated at the cinema located in a shopping mall in the central city of Valladolid while the remaining four were taken to hospital, local emergency services said in a statement.
None of the injuries appeared to be serious, local police said in a Twitter message alongside a photo of a firefighter wearing a helmet surveying debris on the floor of the cinema.
There were 42 people inside the cinema, which was screening survival epic "The Revenant", when parts of the roof came down, local media reported.
Officials gave no possible cause for the roof collapse but much of Spain was lashed by strong winds and rain on Sunday.
Recommended Reading :
* Benidorm TV series appeal for extras