Spain's new PM to be named 2nd March ?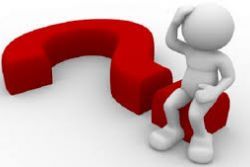 The session to name a new Spanish prime minister will be held on March 2nd and 3rd.
Congressional speaker Patxi López announced the date on Monday morning after meeting with Socialist leader Pedro Sánchez, who has been tasked with forming a government in the wake of the general election of December 20.
Sánchez told the head of Congress that he hopes to have garnered enough political support by then to ensure that he gets voted into office. The debate is scheduled for March 2, and the vote for the next day.
Sánchez came in second with 90 seats at an inconclusive election that was formally won by the Popular Party (PP) with 123 seats. But acting PM Mariano Rajoy has been unable to attract enough support from other parties to ensure his own reinstatement.
Instead, the runner-up has been asked to try to form an alternative alliance of his own in order to break the stalemate and give Spain a new functioning executive. If Sánchez were to fail, and no alternative agreement reached, Spaniards would be forced to go to the polls again on June 26.
Until March 2, Sánchez will continue to meet with other party leaders to try to find enough common ground for either a governing coalition or, failing that, at least a yes vote at the investiture session.
But before deputies meet for that pivotal session, Sánchez will have to put any preliminary agreement he reaches with other groups to Socialist Party members for their approval.
Party officials have been optimistic in recent days about the chances of reaching a broad agreement with other congressional forces.
Sánchez is not, however, seeking to ally himself with the PP. He and Rajoy met briefly on Friday but failed to find any points in common. The acting prime minister would like to craft together a grand coalition comprising the PP, Socialist Party and emerging Ciudadanos, but so far Sánchez has turned down the offer.
No matter what the outcome, a record has already been set in Spain: it will have been two and a half months between election day and the investiture vote, the longest period ever covered with an acting government.
Recommended Reading :
* Rajoy refuses PSOE leader handshake
* Session to name Spain's next PM may take place early March