EC Approves Spain's Tax Credit For Cinema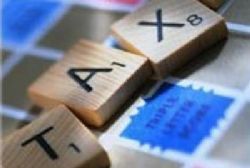 The Directorate-General for Competition of the European Commission has approved the modification to the Spanish regime of tax credits for cinema and audiovisual productions, including theater works and the performing arts.
The tax modifications were included in the reform of Corporate Income Tax (CIT) that came into force in January 2015, following a prior analysis made by an inter-ministerial work group that included participation from the cinema industry.
On the one hand, the tax reform increases the tax credit from 18% to 20% under CIT for audiovisual productions, with a maximum tax deduction of EUR3m (USD3.4m).
It also includes post-production costs such as those deriving from the promotion, advertising, and making of copies of audiovisual works.
Cinema productions also benefit from the reduction in the general tax rate from 30% to 25% this year. A new deduction has also been established for foreign productions that opt to come to Spain to film, with the aim of fostering direct investment in Spain.
This deduction amounts to 15% of expenses carried out in Spain, with a minimum expense of EUR1m, and the possibility of the advance availability of this deduction, without a quota limit (equivalent to the French model).
It also includes all the expenses of a technical nature (production and directing, scenography, special effects, wardrobe, characterization) and other expenses of a complementary nature, such as rentals, locations, cleaning staff, security, and assistants. The Government notified all these changes to the European Union at the appropriate time.
Following a year of analysis, the European Commission responded that the aforesaid incentives are compatible with the State subsidy system and with the EU internal market rules, specifically pursuant to Article 107 of the Treaty on the Functioning of the European Union.
Recommended Reading :
* Tax Agency raises Microsoft Spain's bill to EU30 Mln
* Big tech companies continue cutting profits to pay less tax in Spain