Vodafone Spain 4G coverage to reach 94% in March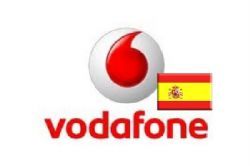 Vodafone Spain has announced that its 4G coverage will reach 94% of the Spanish population by the end of March, including all localities with over 15,000 inhabitants and 80% of those with over 5,000 inhabitants.
In total, the companyís 4G network will be available in over 2,800 municipalities, with penetration having been substantially improved thanks to the rollout of 800 MHz spectrum in over 2,000 municipalities.
Vodafone added that it has installed some 11,100 4G base stations throughout the Spanish territory.
The operator also revealed that its LTE-A (4G+) service is now available in Spainís 30 largest cities, including Madrid, Barcelona, Sevilla, La Coruna, Valencia, Gijon, Burgos, Las Palmas, Santander and Jerez de la Frontera.
The aggregation of the 2,600 MHz, 1,800 MHz and 800 Mhz frequencies means that customers with compatible handsets, such as the Samsung S6 Edge Plus, will be able to browse at speeds of up to 400 Mbps.
Recommended Reading :
* Vodafone Spain revenues down 1.3% to EU1.26 Bln in Q3
* Spain sheds 44,000 mobile lines in November