What would a UK EU Exit mean for Expats in Spain ?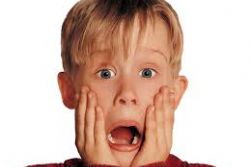 Millions of British Expats around the world - including the 300,000 legally resident in Spain - are awaiting news regarding the future of the UK's membership of the EU following tonight's summit in Brussels.
PM David Cameron's 'make or break' bid to secure 'a better deal or no deal' may be nothing more than a bluff, but in the event of such a bad deal being forthcoming, what would an exit from the EU mean for Expats ?
Whilst it is still too early to say for sure what the implications would be for UK Citizens resident overseas, suggestions by a number of parties include some or all of the following scenarios :
* Expats may be required to re-apply for Residential status as non-European citizens, with criteria such as fulfilling language capability test, financial assessments etc...
* It has been suggested by some, that Brits could be awarded a period of grace to adjust before deciding to either enter into the process to remain in Spain, or return to the UK and sell their property in Spain. Such property sales in areas popular with Expats could result in a significant over-supply and therefore a fall in property prices.
* The British state pension could be frozen, and any joint-arrangement between the UK and Spanish Social Security agencies over periods of employment in both countries could be jeopardised.
* Other Social Security benefits claimed from the UK may no longer be exportable.
* The UK could cease the issue of S1 forms permitting Healthcare paid for by the UK for Pensioners, resulting in a greater demand (and increasing cost ?) of Private Healthcare.
* In the event of the above, UK Expat Pensioners could also be denied treatment with NHS through the EHIC scheme, therefore requiring Travel Insurance when returning to visit the UK.
* The UK may no longer observe the EU directive which will shortly require its banks to allow residents in other EU countries, such as Spain to open new accounts.
* The cost of making telephone calls – including roaming charges with mobile phones – may no longer be bound under a standard European agreement.
* The UK Driving licence ? – Confusing enough as it is, it is anyone's guess as to what the future could hold.
* The validation of professional qualifications gained in the UK by Spanish organisations could become more difficult.
However, this is all largely speculation of what might happen in the event of a UK exit from the EU./p>
All the more reason to register your vote in any likely referendum on the subject.
Recommended Reading :
* UK urges Expats to vote in EU exit referendum
* Expat retires miss out on 850 Mln owed to them