Moody's revises financial outlook on Spain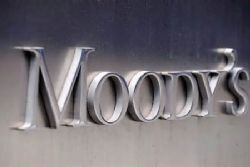 Moody's Investors Service yesterday changed the fiscal outlook for Spain from 'positive' to 'stable', yet keeping the Baa2 rating the same.
The key interrelated drivers of the revision were given as being :
1.) The institutional improvements that the Spanish government legislated in recent years, including greater controls over regional finances and pension reform, have had a smaller impact than Moody's had anticipated when it assigned the positive outlook back in 2014. This less favourable outcome limits the potential for improvement in Spain's future fiscal position and its growth trajectory.
2.) As a result, Spain's track record of meeting fiscal targets in the last few years has been mixed. Moody's expects the government to report above-target deficits this year and beyond, preventing any material reduction in the debt burden after peaking at around 100% of GDP in the near future.
3.) Moody's also believes that additional material structural reforms that would be supportive of growth are unlikely to be forthcoming over the coming three to four years, irrespective of the composition of the next government.
In a related rating action, Moody's has today announced its decision to affirm the Baa2/P-2 ratings of the Fondo de Reestructuracion Ordenada Bancaria (FROB) and to change the outlook to stable from positive.
Recommended Reading :
* Fitch affirms Spain at BBB+ outlook stable
* IMF raises growth forecast for Spain despite political uncertainty