Spanish Airport Share Price up 65%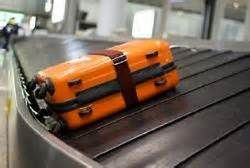 Spanish Airports registered a total of 12,959,573 passengers in the month of January - up 12.3% on the same period last year.
The positive news coincided with release of the information confirming that AENA Share prices had increased by 65% after their first year of trading.
Since going public 12 months ago, AENA shares have risen from 58 euros - the starting price marked on the Public Offering of Shares (IPO) - to 95.6 euros at the end of last week.
Following on from a record 68 Million foreign visitors in 2015, and due to continued political instability in other holiday destinations such as Turkey, Egypt and Tunisia, estimates are that 2016 will see further growth.
Recommended Reading :
* Spain looks beyond record visitor numbers to boost tourist spend