New Flights Manchester - Spain for Winter 2016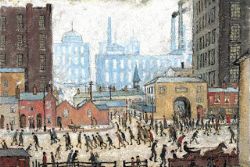 Budget Airline Ryanair last week announced details of their Winter 2016/2017 flight schedules to and from Manchester Airport.
Thus meaning that the combination of new and existing routes will include the following destinations :
* Murcia (San Javier) - 3 per week
* Alicante - Daily
* Valencia - 2 Per week
* Palma - 3 Per Week
* Barcelona - 9 Per week
* Lanzarote - 4 Per week
* Malaga - Daily
* Tenerife - Daily
During 2015 Spain saw a record 60.4 Million Foreign Visitors, with estimations for 2016 suggesting an equally good year for tourism. Ryanair seem well placed to take advantage of that.
Observers may also note Ryanair's inclusion of Murcia San Javier Airport as a destination, thus raising further speculation that the likelihood of Murcia' Corvera Airport becoming operational before this time is limited.
Recommended Reading :
* Spanish Airport share price up 65%
* Corvera Airport passenger forecast revised