Wanted: 1,000 extras for upcoming film shoot in Madrid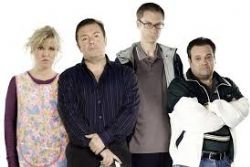 The temporary employment agency Adecco announced on Friday that it is seeking 1,000 people to work as extras on a film set in the 1940s and 1950s in Madrid. "The shoot will take place during April," the company stated.
The selection process will be carried out via the Adecco Audiovisual division, which specializes in covering the human resources needs of film, TV and advertising producers. "The 1,000 chosen candidates will get the chance to work on a major national production, which will be filmed in Madrid in April. The contract will be a temporary one, on occasional days, and the salary will be set in accordance with the corresponding collective agreement."
According to the Union of Actors and Actresses, in Spain extras are expected to work 40 hours a week, and are paid the minimum wage. If the Adecco job offer follows these conditions, that means each extra will be paid a minimum €21.84 per complete working day.
Anyone who is interested in the job needs to have a valid ID document and a social security number, as well as being able to supply a bank account number.
To avoid a flood of calls or visits to their offices, Adecco have supplied an email address to which applicants can send their information: c.vazquez-casting@adecco.com, with "PELÍCULA ESPAÑOLA AÑOS 40-50" in the subject line.
Anyone who wants to try their luck should include their full name, two current photos (one of their face, and one full-body) their phone number and the city of residence.
Recommended Reading :
* Benidorm TV series appeal for extras