PSOE negotiating deal Podemos and Ciudadanos simultaneously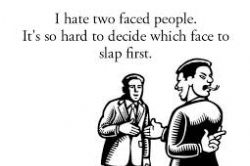 Spain's PSOE appeared to be making significant political headway on Monday night after convincing the leftist Podemos party not to block its parallel negotiations with the center-right Ciudadanos for a possible pact to form a government.
With less than 10 days before the first investiture session in Congress, Podemos leader Pablo Iglesias said he would not back out of talks with the Socialists if they also held meetings with Ciudadanos, as he had maintained in recent days.
His decision was announced after a lengthy meeting between representatives of the leftist groups PSOE, Podemos, the United Left (IU)-Popular Unity coalition and Valencian party Compromís.
Another major breakthrough was Iglesias accepting to discuss the governing program before talking about how the control of government ministries would be divided up if his party agreed to join a government led by Socialist leader Pedro Sánchez.
Yet he still insisted on forming an exclusively leftist coalition without Ciudadanos.
The four sides are expected to meet later Tuesday in Congress to continue their discussions.
The Socialists, who came second in the December 20 general election, are scrambling to form a coalition after King Felipe charged Sánchez with trying to put together a government for the next four years.
Acting PM Mariano Rajoy, whose conservative Partido Popular won the election but fell short of an absolute majority to continue a second tenure, told the king that he did not have enough support at that time to form a government.
But on Monday, the PP leader said he would not rule out trying to form a governing alliance of his own if Sánchez failed in his attempt.
Sánchez has said that he will not join a grand coalition, as the PP leader is proposing, with Rajoy at the helm. The two major parties are expected to hold another round of talks before the March 2 investiture session.
With a view to the session, the Socialists are looking for a deal that extends beyond leftist groups Podemos, IU and Compromís, and also includes Ciudadanos, the Canarian Coalition and the Basque Nationalist Party (PNV), according to PSOE spokesman Antonio Hernando after five hours of negotiations on Monday.
Nevertheless, Alberto Garzón of IU and Podemos number two official Íñigo Errejón believe an exclusively leftist pact is the only one possible.
"We agree on priorities, it's been a good start, we're yet to make it concrete," said Errejón.
But the biggest step taken by Podemos was to agree to permit the ongoing conversations between PSOE and Ciudadanos, even though Iglesias and other party members do not believe that Albert Rivera's group would be able to join a government of change.
"We want agreements with all parties and these should share the same values," said Hernando.
Sánchez also met with Rivera in Congress in an unannounced meeting on Monday. The Socialists and Ciudadanos are expected to expain how far their negotiations have advanced later today.
Recommended Reading :
* Ciudadanos offers to meet with PP as it pushes pact with Socialists
* PP offers two Deputy PM posts to Socialists and Ciudadanos