Telefonica selects Juniper for Spanish core network upgrade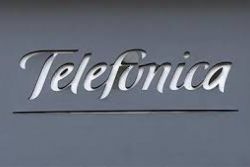 Juniper Networks was selected by Telefonica to provide the core infrastructure for its next generation Fusion network for mobile, residential and business services across Spain.
MX Series 3D Routers from Juniper Networks will deliver a high performance, intelligent SDN control, service rich core network for the Fusion network, with the MX2020 giving the operator multi-terabit IP/MPLS routing capacity and connectivity across all metro regions.
Juniper added that the new core network is extensible to address service interconnectivity for the internet, content providers, content delivery networks (CDNs) and data centres relying on Telefonica's national infrastructure.
The new contract follows Telefonica's earlier announcement it had chosen Juniper Networks to provide the next-generation IP/MPLS metro services delivery infrastructure for its Fusion network.
Recommended Reading :
* Spain's Movistar improves mobile portability numbers
* Movistar Spain to sell Filip Smartwatch