Spanish Airport Operator Profit Beats Forecast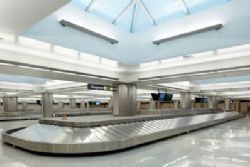 Spanish state-owned network of Airport (AENA) - which extends beyond the borders of Spain and includes the UK's Luton Airport - has reported how the full-year's EBITDA (earnings before interest, taxes, depreciation, and amortization) has increased by 12.4% to stand at EU2.10 Billion.
That compares to a forecast by Reuters of EU2.07 Billion.
The Network's profit increased by 74.2% to EU834 Million compared to a forecast EU787 Million.
AENA will reportedly pay out a dividend of EU2.71 per share.
Recommended Reading :
* Spanish Airport share price up 65%
* New flights Manchester - Spain for Winter 2016