Robust spending gives momentum to Spain's recovery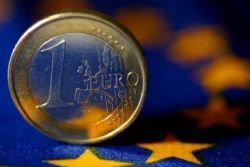 Higher spending by Spanish households helped sustain robust economic growth in Q4, bolstering hopes that momentum will carry far enough into 2016 to prevent a political deadlock from derailing a well-established recovery.
After a long recession, Spaniards have gradually loosened their purse strings over the past year, encouraged by lower unemployment and inflation and, latterly, falling oil prices.
The domestic spending rebound helped the economy expand at a steady 0.8% in the Q4 from the previous 3 months, the National Statistics Institute (INE) said on Thursday.
In 2015 as a whole it drove the fastest annual pace of growth since 2007, at 3.2%, and economists forecast growth will remain above 2.5% this year.
But uncertainty over the outlook is building as, following inconclusive national elections on Dec. 20, Spain enters its third month without a new government and with the main political parties seemingly no closer to a deal on forming a coalition.
For Maria Laguna, a partner in Dona Carmen, a family-run baby clothes business based in the northern city of Santander, there are no signs yet that the gridlock might dent consumer sentiment.
"People are not scared right now. (The political situation) is like a cloud hanging over everyone, but it seems rather remote," she said in a telephone interview.
"What we do see is that people are cautious, but that's the overhang of what's happened in recent years."
Overall, business at her stores, where the average customer spend is around EU20, has stabilised since the financial crisis but has yet to pick up markedly, she said.
MIXED SIGNALS
Early indications of how an economy, also being supported by a pick-up in industrial investment and a ECB stimulus programme, will evolve during 2016 are mixed.
Unemployment - still running at over 20% - remains the weakest link in the Spanish economy, and consumer confidence dipped to its lowest in 11 months in January, a poll showed, dragged down by a worsening outlook for the economy and jobs.
A services sector survey showed activity expanded at its slowest pace in over a year in the same month, when electricity consumption adjusted for unseasonably warm weather dipped 3.2% year on year.
But acting Economy Minister Luis de Guindos told news agency EFE on Thursday that growth in the January to March quarter would again be close to 0.8%.
Spanish manufacturing also stayed notably robust last month, and the Bank of Spain said on Wednesday families' spending on consumer goods had remained buoyant at the start of the year.
"There's an inertia in family spending habits, these are routine decisions," said Angel Laborda, an economist at think tank Funcas. "I don't see any danger of a brake on the economy on the consumer front in the first or second quarters."
That should allow enough time for Spain to form a new government, as fresh national elections have been pencilled in for June unless the political horse-trading results in a viable coalition soon.
But a failure to produce a clear winner in that ballot would spell many more months of uncertainty, adding up to a lost year for the economic reforms still needed to, among other tasks, fix a dysfunctional labour market and improve Spain's tax take.
"If the uncertainty does not dissipate rapidly ... it could have a significant impact on companies' and families' economic decisions," economists at BBVA said in mid-February report.
Recommended Reading :
* Spain likely missed deficit goal in 2015 : Economy Minister
* New businesses in Spain rises by 0.5% in 2015