Spain treats 100,000th transplant patient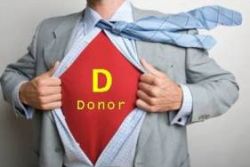 Spain treated its 100,000th transplant patient in February, it was confirmed Wednesday by the Spanish National Transplant Organization (ONT).
The 100,000th transplant operation was carried out on February 15 at the Dr Peset Hospital in Valencia. It was a kidney transplant and the ONT confirmed that the recipient is recovering well after receiving the organ.
Reaching 100,000 transplants "shows the value the enormous effort of Spain through donors, their families and healthcare services," said Rafael Matersanz, director of the ONT.
Spain also has the highest percentage of organ donors in the world with 39.7 donors per million people.
Recommended Reading :