Spain approves new wholesale fibre market regulation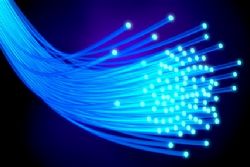 Spain's communications regulator CNMC has finally approved new regulations governing the country's wholesale fixed broadband market well over a year after the initial project was first proposed.
The most controversial aspect of the wide-ranging plan is that requiring Telefonica to provide wholesale access to its fibre-optic network in all of Spain apart from 66 cities.
The number of cities in which the former incumbent will not be required to share its network has risen from the 34 proposed in the CNMC's draft published last November to the final figure of 66, equivalent to 35% of the Spanish population, after the data was updated to take into account 2015 figures.
In these so-called 'competitive areas', Telefonica is not required to open up its network because there are already three or more companies offering superfast internet via fibre or cable connections. In all other areas, corresponding to 65% of the country, Telefonica will be given 18 months to prepare its fibre-optic network so that any operator can use it via a process known as 'virtual unbundled local access' (VULA).
According to Spanish press reports, Telefonica will now proceed to carry out its threat to halt the accelerated rollout of fibre optic infrastructure, cutting its investment by 20 percent this year and revising its commitment to cover all localities with over 1,000 inhabitants by 2020.
The operator had previously warned that the CNMC's proposal would have the opposite of the intended effect and prompt operators to alter major investment plans. However, both Vodafone and Orange last year announced that they would stick to their fibre-optic deployment plans.
The CNMC said the regulation had been approved after receiving the green light from Spain's industry and economic ministries as well as the European Commission. The regulator added that it would continue to keep a close watch on the evolution of competition in the fixed broadband market and would revise its rules in three years' time, in accordance with European and Spanish regulation.
Recommended Reading :
* Movistar offers slowest connection to Netflix users
* Spain doubles fibreoptic lines from 2014 - 2015