Ciudadanos call for inquiry into Murcia's Corvera Airport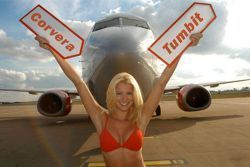 The Ciudadanos political party spokesman for the region of Murcia, Miguel Sanchez, has called for an inquiry to be commissioned into the award of contracts surrounding Corvera International Airport.
Sanchez spoke of the "total anarchy" characterised by the disregard for national and regional laws and regulations in the award of contracts, grants and planning licences.
If approved, this would be the fifth such commission of inquiry into the Regional Assembly's conduct.
Recommended Reading :
* Regional Gov't to keep Corvera Airport Concession Payment
* Supreme court rule in favour of Murcia over Corvera Airport