Spain's Telefonica core profits down 17.2% on one-off charges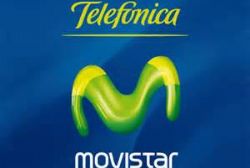 Spanish telecoms group Telefonica on Friday posted a 17.2% fall in full-year core profits to EU11.41 billion, hit by one-off charges totalling 3.5 billion euros, and missing analysts' forecast.
The firm said, excluding the charges, core profits (Oibda) would have increased 3.6%. Revenues rose 8.7% in 2015, helped by the German and Latin American units as well as a better domestic market.
Debt was stable at EU49.9 billion at end-December compared to EU49.7 billion at end-September.
Telefonica also said it hoped to grow its revenues by more than 4.0% year-on-year in 2016, stabilise its Oibda margin and pay its dividend fully in cash once the sale of its British unit O2 is complete.
Recommended Reading :
* Movistar offers slowest connection to Netflix users
* Telefonica selects Juniper for Spanish core network upgrade