Spain mortgage loans rise at fastest rate on record in 2015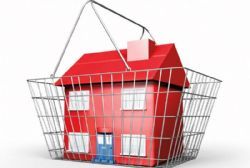 The number of mortgages granted to buy a home in Spain rose 19.8% in 2015 from a year earlier, official data showed in Friday, the fastest rate since records began in 2003 and the latest sign the depressed property sector has turned a corner.
Spain's decade-long housing boom went bust in 2008 dropping the economy into a six-year slump and leaving millions out of work. The country exited recession in mid-2013, and has been expanding ever since with 2015 marking 3.2% growth from a year earlier, one of the highest rates in the EU.
Spanish house prices have tumbled an average of around 40% in the last 8 years, though the economic turnaround, record low interest rates and a glut of unsold homes has prompted Spaniards to return to the property market.
Capital borrowed to acquire a home in 2015 rose to EU25.9 Bln in 2015, up 24.1% from 2014, the biggest rise since 2005, according to the National Statistics Institute (INE). That compared to a high of EU188.3 Bln loaned in 2006 for house purchases.
In December alone, the number of home loans granted rose 21.1% from a year earlier, marking 19 straight months of growth, INE said.
Average house prices in Spain are still falling, according to property consultants, albeit at a much slower pace than in previous years and with major variations across the country's regions. In cities such as Madrid and Barcelona, the recovery has been more marked.
Recommended Reading :
* What would a UK EU exit mean for Expats in Spain ?
* Andalusia property owners must register under new rules