Lidl Opens Six Stores In Spain This Week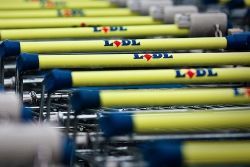 Lidl have opened six new outlets in Spain this week, reports LaOpinion.es.
The openings represent an investment of more than €15 million for the German retailer.
The supermarkets are located in Tenerife, Tarragona, Barcelona, La Coruña, Madrid, and Burgos, and will create more than 100 new jobs in total. They vary in size from 1,000 to 1,300 square metres and are said to have been built with energy efficiency and environmental sustainability in mind.
GranConsumo.tv, notes that is only part of a wave of supermarket openings that is sweeping across Spain at the moment. Covirán opened a new store in Almería last week, Grupo Miquel just opened a new franchise outlet in Navarra, while Consum recently created 40 new specialised jobs with its new store in Valencia.
In addition, Eroski will invest €2 million in the construction of a new supermarket in Guipúzcoa, which is expected to open in the first quarter of 2017.
Recommended Reading :
* Spain's fragmented Supermarkets squeezed towards mergers
* LIDL Spain invests over EU11 Mln in 5 new stores