Ciudad Real Airport on sale at 89% discount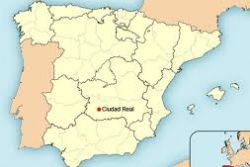 The Airport of Ciudad Real is on sale once again.
However, this time around - and after failing to secure the minimum reserve price on previous attempts - the reserve price on this occasion stands at EU 50 Mln. This represents a 'discount' of approximately 89% on the EU Mln spent on building the facility.
Since it's opening in 2008, and closure in 2011, the administrators of the Bankrupt Airport have tried on numerous occasions to find a suitable buyer, with zero success.
Problems with Airport started with its main shareholder, Caja Castilla-La Mancha (CCM), who owned a 30% stake plus another 25% financed loans to other investors requiring them as guarantees treasury shares from the airport.
The facility - also called Don Quixote Airport - was originally marketed as "Madrid South" while fears that Barajas Airport had reached capacity, yet a terminal extension at the larger airport, and the fact that the promised AVE high-speed rail connection never actually arrived, soon made the facility redundant.
Now, the Mercantile Court of Ciudad Real has authorized the administrators to launch yet another attempt to sell the airport.
Bids from interested parties must be accompanied by a feasibility plan, both meeting the required financing agreements and detailing plans for the future of the Airport.
Recommended Reading :
* Ciudad Real Airport sale continues after 12 months of indifference
* Spain's Ciudad Real Airport : 6th most visited in world 2013