Gibraltar corrects misinformation by Spanish MEP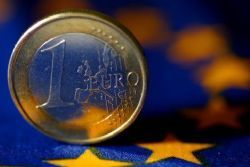 The Deputy Chief Minister has written to the European Commission so as to set the record straight, following allegations by a Spanish MEP that Gibraltar facilitates tax evasion and financial crime.
This is the second time that Ramon Jauregui Atondo has raised anti-Gibraltar propaganda in Brussels, with the Government saying his ridiculous claims will not go unchallenged.
In the letter, Dr Joseph Garcia, who has responsibility for European Affairs, has highlighted that Gibraltar has International Exchange of Information Agreements with some 80 countries, including Spain, that all EU measures on financial supervision and regulation, exchange of information on direct taxation and anti-money laundering are in force and that Gibraltarís compliance has been recognised by the EU.
Gibraltar, he adds, has received a glowing review from the OECD on its record on exchange of information and transparency.
Recommended Reading :
* Spain calls on UK for dialogue over Gibraltar and Falklands
* Spain confident it's Gibraltar tough policy is bearing fruit and will continue