Spain leads EU 'cord cutting' rates - study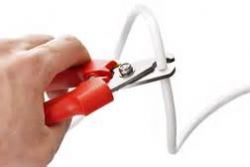 Around 16% of Spanish pay-TV households subscribed to pay TV for the first time last year, according to a report entitled "Connected Consumer in Europe" from Parks Associates.
Even so, the country's broadband households still exhibit high incidences of cord shaving, cord cutting, and "cord nevers", said the report, with Spain actually exceeding the US in percentage of cord cutters and broadband households that watch online video.
In the other surveyed countries – the UK, France and Germany – the incidence of cord cutting is far lower than in the US, said the report.
Recommended Reading :
* Telefonica Spain may impose fixed download limit
* Spain approves new wholesale fibre market regulation