Carrefour to buy 22 gas stations from Eroski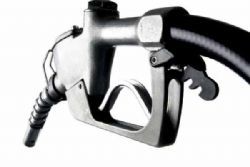 French retail giant Carrefour has signed an agreement with Spanish supermarket chain Eroski to acquire 22 gas stations, as well as eight shopping malls and 36 compact hypermarkets with a total sales area of 235,000 square meters, according to a company release.
The acquisition would further boost the French retail groupís presence in 27 new cities in Spain while strengthening its position in the food segment.
Currently, Carrefour operates 123 gas stations, 173 hypermarkets, 126 supermarkets, 419 express stores, and 656 travel agencies in Spain. It has been present in the country since 1973.
The transaction, whose amount has not been disclosed, is still subject to competition authoritiesí approval.
Recommended Reading :
* Eroski sell 36 stores and malls to Carrefour
* Spanish Regional Gov't bans unattended gas stations