Murcia 'now legal owner of Corvera Airport'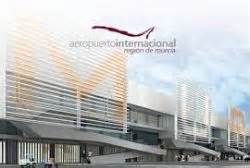 The Superior Court of Justice has recognised the region of Murcia's ownership of Corvera airport, and as such the 'keys' have been legally transferred from the former concessionaire - Aeromur - to the Regional Government.
A statement released by the court stated that sufficient time has elapsed since the contract was terminated with Aeromur to justify the move in order to safeguard the future of the Airport.
Gaining recognised legal ownership of the facility was seen as being the last obstacle to overcome before the contract to operate Corvera Airport could be formally completed.
Recommended Reading :
* Ciudadanos call for inquiry into Murcia's Corvera Airport
* Corvera Airport passenger forecast revised