Spain's fears over corruption up eight points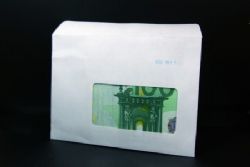 A new survey shows that 47.5% of Spaniards consider corruption to be the country's second-most-pressing problem, topped only by unemployment.
The February poll by the Sociology Research Center (CIS) suggests that citizen concern over corruption and fraud has jumped eight percentage points from the previous month's survey.
The new results, made public on Tuesday, find that 15.4% of respondents feel personally affected by corruption, a four-point rise over January.
The lack of a new government in Spain only seems to worry 1.4% of citizens, a similar rate as those who expressed misgivings over the Catalan independence drive.
Spaniards placed economic issues third on the list of the country's top problems (25.1%), followed by politics and politicians (22.2%).
The survey was conducted between February 1 and 11, a few days after the Civil Guard launched a new corruption raid against the Popular Party in Valencia and shortly after a Palma court confirmed that Princess Cristina de Borbón would remain a defendant in the Nóos corruption case.
The poll took place before Socialist leader Pedro Sánchez failed in his bid to win the Spanish premiership, sending the political situation back to square one. Even so, 41% of respondents said that the political situation in Spain is bad, while 35.7% described it as very bad and 18.2% called it regular. Only 2.2% termed it good or very good.
Recommended Reading :
* "Spain is not corrupt" : Rajoy
* Rajoy : "Sorry for corruption"