Spanish City launches 'female' pedestrian crossings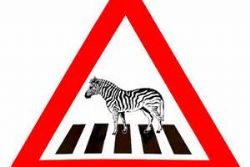 The city of Valencia has introduced new pedestrian traffic lights depicting female rather than male figures.
The lights were presented by the equal rights commissioner in the Mediterranean city, which is now run by the progressive regional party Compromís, on Monday on the eve of International Women's Day. Located at 20 spots across town, the new crossings feature a male symbol on one side of the street and a female one on the opposite side.
"We want to make women visible as we build the city," said Commissioner Isabel Lozano.
The initiative comes at no extra cost to taxpayers because the council had already released money to upgrade old traffic signs with new LED ones, the official explained.
Giuseppe Grezzi, Valencia's chief of sustainable mobility, added that the 20 crossroads were selected on the basis of their high pedestrian density or because they were located near education centers.
Reactions to the move have been mixed. Former Socialist minister Carmen Alborch, a noted feminist, said she approved of the measure "as a way to make women visible."
But two local residents, Beatriz and Mayte, ages 21 and 27, declared themselves "indifferent" to the new lights.
Another female passer-by called them "sexist" and said that "it would have been better to have installed traffic lights with sounds [for the visually impaired]."
The move is not unprecedented in Spain. Fuenlabrada, a city of 190,000 residents to the south of Madrid, has had female pictograms on four of its traffic lights since 2007. Closer to Valencia, the town of Sagunt has had similar pedestrian signals for the last nine years.
Elsewhere in Europe, cities such as Vienna and Munich also have dual-gender traffic lights.
Recommended Reading :
* Is this women only Cillit Bang cleaning advert sexist ?
* Bar in Spain advertises for waitresses : 'Big Breasts Necessary'