Spanish shoppers wave off political impasse, retail sales rise in January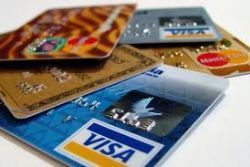 Spanish retail sales rose at a faster-than-expected 3.3% year-on-year in January, helping to extend an economic recovery as consumers looked past the failure of parties to form a government in the weeks after an inconclusive December election.
After a strong rebound in household spending when Spain exited recession in mid-2013, many economists expect the pace of growth in consumption to start easing slightly in 2016.
For now, low inflation is boosting family budgets and improvements in Spain's beleaguered job market should sustain domestic spending. Unemployment still runs at over 20% of the workforce, the second-highest rate in Europe, though it is gradually falling.
"Consumption is very strongly tied to labour, as long as there is job creation and oil prices remain low, there are factors that will be conducive to spending," said Estefania Ponte, research director at BNP Paribas Personal Investors in Madrid.
The rise in sales in January marked a faster pace of growth than the 2.7% registered in December, which was revised upwards from a previous reading of 2.2%, the National Statistics Institute (INE) said on Thursday.
Retailers traditionally slash prices in January while some clothes outlets bring in their spring collections.
Inditex , the world's biggest clothing retailer and owner of the Zara brand, said on Wednesday that Spanish sales had grown a strong 8% during its 2015 financial year, which ended on Jan. 31 2016. That was up from 5 percent growth the previous year.
Retail sales rose the most in household goods, data showed.
Some economists warn a prolonged political impasse may eventually start to take its toll on consumer and business sentiment at a time when wider worries over global growth prospects are also mounting.
Consumer confidence has now slipped for two months in a row in Spain and it dipped to its lowest level in just over a year in February, official surveys show.
Spain's political impasse may take many more months to sort out as parties on the right and left, all short of a majority in parliament, struggle to strike pacts to govern, raising the possibility of another election around June.
Recommended Reading :
* Spanish retail sales rise less than expected in December
* Lidl opens 6 new stores in Spain this week