No government, no problem for Spain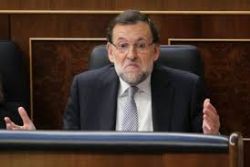 The Kingdom of Spain received strong demand this week for a 30-year benchmark bond, with the spread over Italy and quantitative easing proving to be enough to make up for the fact that the country in effect has no government.
The sovereign on Tuesday printed a 5bn 2.90% October 2046 bond, following in the footsteps of Italy, Austria and Belgium in accessing this part of the curve in recent weeks.
Unlike the other eurozone nations, however, observers considered this deal much more of a gamble when it was first announced at the start of the week.
"I think it's a very brave move when you have a lot of political uncertainty in that country and less than 48 hours ahead of the European Central Bank meeting," said one rival banker at the time the transaction was first announced on Monday afternoon.
These concerns were trumped by the levels on offer in relation to its closest peer.
"Spain shouldn't trade at the spread to Italy that it does: if you look at the rating, the debt to GDP, pension reform issues, banking sector issues, all these factors suggest Spain should not be trading at these margins," said PJ Bye, global head of public-sector syndicate at HSBC, a bookrunner along with Barclays, Goldman Sachs, JP Morgan, Santander and Societe Generale.
"But they do because they don't have a government. If any investors look through that, though, it's really good value."
The sovereign went out on Tuesday with initial price thoughts of the 190bp area over mid-swaps, suggesting a 10bp-15bp new-issue premium. This is pretty standard for Spain. Italy's 3.25% September 2046 note was at a swap spread of plus 155bp at the time.
"The positive technicals of the QE programme still outweigh all of [the political risk in Spain] and I think the compensation relative to Italy is sufficient to make up for the near-term political risk," said John Taylor, fixed income portfolio manager at AllianceBernstein.
"Spanish 30-year spreads over German Bunds are still 35bp over the tights we saw around the previous ECB decision, so there is plenty of scope to rally there," he said.
He was clearly not the only investor to feel this way: indications of interest topped 11bn within hours, allowing the issuer to set guidance of 187bp area.
The final price of plus 185bp came on the back of a 14bn book, including 2.15bn of interest from the joint leads.
REAL MONEY RETURN
The demand was undoubtedly helped by a strong bid from real-money investors. Fund managers, insurers and pension funds moved away from SSA bonds last summer after the first round of QE drove yields too low for their comfort.
More recently they have returned, most notably on Belgium's 3.5bn 1.6% June 2047 bond, a deal that one banker called a "capitulation trade" because real-money investors had thrown in the towel and bought 43% despite the low yield. Subsequently, they bought 41% of a Finland 4bn 0.5% April 2026 bond.
The Spain trade represents the culmination of the trend: real-money investors took 67.5% of the deal, even if this is partly because of the yield on offer and also because Spain deliberately allocated more to those accounts.
The end result is that Spain was able to continue terming out the high levels of debt taken on during the eurozone sovereign debt crises of 2011 and 2012.
"The Treasury was targeting fair cost efficiency, rather than being focused on size, and the initial marketing levels reflected that," said Lee Cumbes, head of public sector origination at Barclays. "Considering their priorities, they captured them very well on this deal."
Recommended Reading :
* Spain fears over corruption up 8 points
* Spain sees 2nd year of building growth in 2015