Spain Grocery Spending Jumps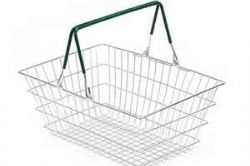 The amount spent by Spanish households on groceries and household goods grew by the most since 2008 last year, taking the total to 71 billion euros according to data compiled by Nielsen.
The company cited faster job creation, improving consumer confidence, lower oil prices and falling mortgage rates for the increase.
Initially led by exports, Spanish consumers are now the major driving force behind the nation's recovery.
Recommended Reading :
* Resort of Torrevieja once again names Spain's poorest Town
* Windows Phone share drops below 1% in Spain