Vodafone Spain offers 1 year FREE TV !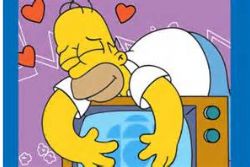 Vodafone Spain has announced that new subscribers to its Vodafone One convergent service will be given one year of free premium TV if they sign up between 11 and 13 March.
The TV Esencial service normally costs EUR 12 per month with Vodafone One S, meaning that the annual saving will be EUR 144 to those contracting the offer during the "Super Weekend" promotion.
TV Esencial comes with the TiVo platform, which offers the ability to watch live TV, video on demand and internet streaming services all in one interface on TVs or mobile devices such as tablets or smartphones.
The Vodafone One S offer includes unlimited landline calls, 50 Mbps fibre-optic broadband, one mobile line with 1.5 GB of data and 200 minutes of calls, plus a second mobile line with 500 MB of data, for EUR 47 per month.
Recommended Reading :
* Wuaki hits 3 Million users / 2 Million in Spain
* Vodafone Spain to offer ultra HD TV for ADSL users