Rubbish piles up in Spain's Malaga as strike continues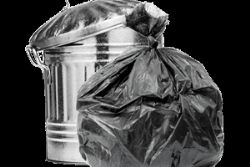 A strike by refuse collectors in the Spanish city of Malaga entered its 10th day on Thursday, resulting in huge piles of rubbish clogging the streets and raising concerns the smell and mess could put off tourists ahead of the Easter holiday season.
Rubbish collectors from partly state-owned waste management company Limasa have been on strike since March 1 in the southern Spanish city against wage cuts and to demand better working conditions.
Malaga, whose airport is a major entry point for tourists seeking sun on Spain's Costa del Sol, has reinvented itself as a cultural hub in recent years to become a visitor destination in its own right.
French contemporary art gallery, the Pompidou Centre, opened an international outpost in a glass cube-shaped building in Malaga's Mediterranean harbour last year while a collection of works from the Russian Museum in St. Petersburg also opened in a renovated former tobacco factory in the city.
One hotel keeper said booking had tailed off a little in recent days.
"Reservations were much stronger than they were last year for Easter week, but they've suddenly tailed off a little in the past few days," said Francisco Moro, vice president of the Costa del Sol hotelkeepers association.
"There haven't been any cancellations as yet," he said, adding he was confident the city would be cleaned up before the end-March Easter break.
The mayor of Malaga, Francisco de la Torre, and unions will meet later on Thursday in an attempt to resolve the dispute, Andalusian newspaper Sur reported.
Spain received a record number of over 68 million tourists last year as militant violence in countries such as Egypt and Tunisia encouraged European holidaymakers to choose traditional destinations nearer to home.
Recommended Reading :
* Spain's image improves 'almost around the world'
* Spaniards among lowest spenders on fast food in Europe