Former Corvera Airport Concessionaire must pay Murcia commission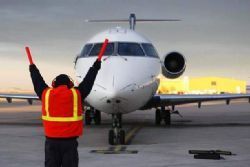 According to the agreement signed in June 2010 between the Former concession holder of Corvera airport, Aeromur and the Regional Government of Murcia, the former must pay a commission of 1% per year for the EU182 Mln loan guarantee.
Despite several appeals by Aeromur over recent years, the Supreme Court of Justice has repeatedly ruled that such commissions are legal, and must be paid, despite the consortium being relieved of their contract to operate the airport.
Similarly, several requests to defer the payments have been rejected.
This is the second setback for Aeromur in recent days, as the very same court last week that the Regional Government was now recognised as the legal and official owner pf Corvera Airport.
Some 20 Months after completion of the construction works at the facility, this now means that the final obstructions in putting the contract out to tender for a new operator have been removed.
As may be expected, the Regional Minister of Public Works reiterated that Corvera Airport is now expected to be 'operational in the shortest possible period of time' etc... etc... etc.....
We have heard it all before...
Recommended Reading :
* Murcia 'now legal owner of Corvera Airport'
* Corvera Airport passenger forecast revised