Spain Kept Debt Below 100% of GDP as Economy Grew in 2015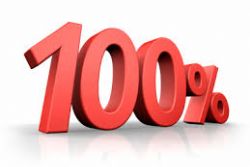 Spain's debt ratio dipped to 99% in Q4, boosting the government's claim that it's making progress in its efforts to rein in public borrowing even as the absolute amount increased.
Debt as a proportion of output fell from 99.3% both in the previous quarter and the same quarter a year earlier, the Bank of Spain said on its website Tuesday. Even so, public debt climbed to EU1.08 trillion from EU1.04 trillion a year earlier.
Spain, whose debt as a proportion of GDP has jumped from 36% in 2007 before the financial crisis took hold, has been on the receiving end of European admonishments to do more to keep its borrowings under control. Spain said in October that its proportion of debt to GDP would reach 99.7% in 2015 even as the European Commission said in February this year it would reach 100.7%.
"Spain has avoided the 100% mark, which has symbolic meaning, but the debt volume is still way too high," said Angel Talavera, an economist at Oxford Economics in London. "The main take away is that the surge in public debt we've seen since 2007 in public debt has been contained."
Going into 2016, the Spanish government expects its debt load to decrease, while the Commission sees yet another increase peaking at 101.2% of output this year before it begins to drop in 2017, although still above the 100% threshold.
In an interview with COPE radio on Monday, Acting Economy Minister Luis de Guindos anticipated the debt ratio would fall and signaled that it was a positive sign for the Spanish economy.
He also said the nation could comply with its deficit reduction obligations as agreed with officials in Brussels if the pace of economic growth continues. The Commission expects the nation to miss its deficit target for both 2015 and this year with one of the "biggest differentials" in the euro area.
According to its current commitments with Brussels, Spain should bring down its deficit below 3% this year. The Commission has questioned the figure, predicting instead that the deficit this year will be in the region of 3.6%.
"The deficit data will be much important and we project a miss for 2015," said Talavera.
Recommended Reading :
* IIMF raises growth forecast for Spain despite political uncertainty
* Spanish Economy grew 3.2% in 2015