Number of Spaniards residing abroad up 56.6% from 2009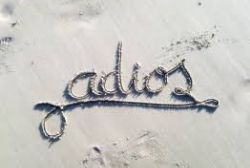 The Spanish exodus shows no signs of letting up.
On January 1 of this year, 2,305,030 Spaniards were registered with consulates abroad, representing a 5.6% rise from the same date in 2015, according to figures released on Thursday by the National Statistics Institute (INE).
Compared with 2009, the first year that these indicators were published, the increase has soared to 56.6%. One of the main reasons for the trend is the nationalization of foreign citizens. Between 2009 and 2016 the number of Spanish passports holders living abroad who were born in Spain has only risen 21%.
The figures show that several of the countries with the highest concentration of Spanish residents are in Latin America: Argentina (439,236), Venezuela (188,025), Brazil (125,150), Cuba (128,541) and Mexico (123,189).
The recent growth of the Spanish economy has so far failed to stem the flow of migrants looking for better job opportunities abroad.
There are now 102,498 Spaniards living in Britain, a 77% rise from 2009, and 139,555 in Germany, a 35% increase from seven years ago.
But Íńigo Domingo, a demographer at the Center for Demography Studies, believes that these figures under-represent the real number of Spaniards living abroad.
Consulate registration is voluntary, he notes, and many young people who travel to other parts of the world never bother to take that step, believing that they will only be abroad on a temporary basis and that registering will not bring any benefits.
This expert adds that consular registration also automatically means migrants being taken off the local electoral rolls in their place of residence in Spain, leading to the loss of regular access to the Spanish healthcare service or eligibility for subsidized housing.
Besides the growing number of Spanish residents abroad, Spain for the first time last year registered more deaths than births, as well as record emigration figures, leading to the conclusion that the country's population is dwindling.
Recommended Reading :
* number of Spanish emigrants nearly doubles in 4 years
* Why 80% of Spanish youngsters still live at home