Aeromur refuses to hand back Corvera Airport keys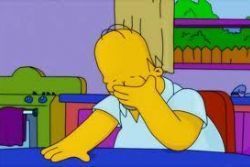 Sacyr - the majority shareholder of Aeromur - has refused to hand the keys of Corvera airport to the regional government of Murcia.
Full legal ownership of the facility by Murcia was recognized by the Supreme court earlier this month.
Sacyr has refused to sign the documentation to hand the facility over until a final appeal has been concluded the Judiciary.
The company argues that the previous judgment is not yet final and therefor the former concession holder must protect its interests, given that the condition of Corvera airport could be left to deteriorate until such time as the case is settled.
Murcia's Regional Minister of Development, Francisco Barnabas, was notified of Sacyr's refusal to 'hand the keys over' yesterday.
It is not yet known what the official response by the regional government is yet to be.
Recommended Reading :
* Former Corvera Airport concessionaire must pay Murcia commission
* Murcia 'now legal owner of Corvera Airport'