Barcelona Bus Crash Leaves 14 Dead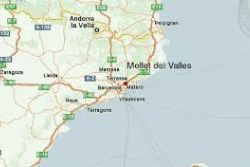 At least 14 people died after a bus traveling between the Spanish cities of Valencia and Barcelona crashed early on Sunday, a local government official said, adding it had been carrying a group of university students, many of them foreign.
The bus was carrying 56 passengers, according to officials in the northeastern region of Catalonia. Many of the students on board were participating in the Erasmus exchange program between European universities.
The bus crashed and overturned at around 0600 CET (0500 GMT)on a highway than runs along Spain's eastern coast.
It had been traveling from Valencia, on the last weekend of the Fallas festival, known for its big firework displays.
"There were students on board, many of them foreign students studying in Catalonia and in Barcelona who had traveled to Valencia for the Fallas and were returning," Jordi Jane, Catalonia's regional interior minister said at a televised news conference.
Jane could not confirm the nationalities of the deceased. The driver survived the collision and had been taken to a local police station, Jane said, adding the cause of the accident was not immediately clear. Most of the remaining passengers had not sustained life-threatening in injuries, he said.
Recommended Reading :
* Spain's DGT clamp down on commercial vehicles
* Summer deaths on Spanish roads rise for first time since 2006