New Flights Newcastle - Barcelona launched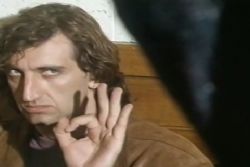 Good new for Geordies, as Spain's budget airline, Vueling, launched their new route between Newcastle and Barcelona airports on Saturday.
Flights in March are scheduled on Thursday 24th, Friday 25th, Monday 28th and Tuesday 29th. From April, the airline will operate regular twice weekly services on a Tuesday and Friday, increasing to three weekly flights from June with the addition of a Sunday service.
The service will also continue through winter 2016/17, with twice weekly flights on a Friday and a Sunday.
Flights depart from Barcelona at 11.10am and from Newcastle at 1.50pm and are operated using an Airbus A320 with capacity for 180 passengers.
Vueling, the largest airline operating from Barcelona El Prat Airport and part of the International Airlines Group (IAG), owner of British Airways, Iberia and now Aer Lingus, covers close to 300 routes across more than 130 cities in Europe, Africa and the Middle East, with a fleet of Airbus aircraft.
Recommended Reading :
* Ryanair launch Newcastle - Spain flights
* New flights Newcastle - Spain announced