Catalonia to identify Dog-poopers though DNA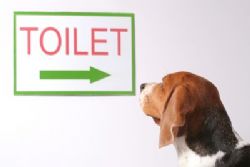 Albert Batalla became mayor of the Catalan town of La Seu d'Urgell (Lleida) in 2008. At his swearing-in ceremony, the politician listed some of the local problems that needed addressing.
"It may sound strange, but I made it clear that one of these problems was the antisocial behavior of people who do not pick up after their pets on the street," he recalls.
Eight years have elapsed since then, and La Seu d'Urgell is nearly ready to identify these wrongdoers, because "in a few months we will be able to extract DNA from a piece of excrement, identify the dog and fine the owner €300."
La Seu d'Urgell will adopt a technology commercialized by a company that took shape at the Barcelona Autònoma University (UAB), where 11 scientists have come together to form a team straight out of TV show CSI: Crime Scene Investigation.
"There are residential communities in the US where, before renting out an apartment to someone with a pet, they force the owner to provide genetic information on the animal," explains Óscar Ramírez of Vetgenomics, which has also sold its idea to Sitges and Parets. "If excrement shows up somewhere, it is identified and the owner gets sanctioned. Incidents have been reduced 100%."
The firm has also sold its idea to the municipalities of Sitges and Parets, while other Catalan towns, as well as the government of nearby principality Andorra, have expressed an interest.
Ramírez explains that town councils need to change their local ordinances to make it mandatory for pets not only to have a microchip, but also for their owners to provide a doggy DNA sample. The way it works is simple, he says: the owner takes the dog to the vet, who extracts a blood sample, seals it and sends it to Vetgenomics, which then creates a genomic database.
When dog droppings are found on a street, a municipal worker "collects the sample and sends it to us for comparison against the database," says Ramírez.
The initial blood sample costs €25 and each analysis is €35. Municipal fines range from €300 to €600, depending on the town.
The popular seaside resort of Sitges wants to implement the system by 2017. Jordi Mas, the local chief of sustainability, says the city will subsidize the cost of the blood sample for the 1,200 dogs on its local registers. Authorities have set aside €15,000 for the project.
But Mas knows that the initiative has "an Achilles' heel" – the fact that some of the droppings may belong to unlisted animals. "We are encouraging adoption of the system by many municipalities and the sharing of a common database," he adds.
Mas would eventually like to see the regional government forcing all dog owners in Catalonia to send in DNA samples. Only then could feces-free streets become a reality.
This is not the first time that Spanish towns have tried to deal with the problem of droppings on their streets in new ways. In 2013 Brunete, west of Madrid, experimented with a campaign to send offending owners their dog poop back in a box, with a warning that next time there would be a hefty fine.
In this case, offending owners were identified through the help of undercover volunteers who followed them to find out their dog's name and breed. This information was then checked against the local pet database.
Recommended Reading :
* Spain employs first Dog-poo Detective
* Spain to 'consider' criminalizing Beastiality