Airline compensates passengers for flight delays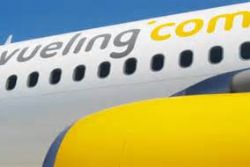 Spanish Consumer Association FACUA have demanded that budget airline Vueling compensate two passengers that had to sleep on an airport floor due to their flight being delayed by more than three hours.
The 2 passengers had planned to travel from Barcelona to Saint Petersburg on 30 June 2015 at 23.00, yet the plane did not take off until 05.00 the next morning.
However, Vueling did not offer them any assistance, as required within Airline sector regulations.
FACUA reminded Vueling that European Union Regulation (EC) Nº 261/2004 states that passengers are entitled to assistance from the airline (phone calls, refreshments, food, accommodation and transport instead of accommodation) when flights are delayed by three hours or more, for flights travelling more than 1,500 km within the EU - as was the case with the two affected passengers' flight.
Furthermore, a ruling from the ECJ in 2009 established that passengers whose flights are delayed by three hours or more can also claim financial compensation - which was also not offered to the two passengers.
The passengers were assisted by FACUA, whose legal team forwarded these complaints to the Airline, who promptly offered the passengers EU600 each in compensation.
Recommended Reading :
* Cancelled flights UK : Spain due to France ATC action
* Brits planning holiday in Spain should book now