Spain ups airport security after Brussels bombings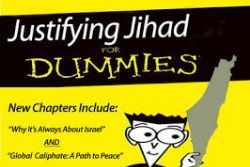 The acting government of Spain on Tuesday decided to maintain a level four alert for terrorist attacks following emergency meetings between government officials and political leaders.
The decision to keep the country on the next-to-highest threat level comes after the Tuesday morning blasts in Brussels, which killed over 30 people and injured 230. Acting Interior Minister Jorge Fernández Díaz said four Spaniards were among the wounded, but their injuries were minor.
"Counter-terrorism experts have decided to maintain the same line that was established after the Paris attacks on November 13, and to keep the alert level at four, since five is the top level reserved for a scenario of an imminent attack," said Fernández Díaz.
The same experts also recommended implementing additional measures at airports. A level four alert already entails heightened security at transportation hubs, critical infrastructure and any venues with heavy human traffic.
Meanwhile, Spanish politicians put aside their differences for a while to focus on the Belgian attacks and make a show of unity.
On Tuesday evening, most of Spain's political parties came together for a meeting of the anti-jihadist pact, a cross-party pledge to cooperate on counter-terrorism issues that was signed in February last year.
All nine signatory parties were present except for the Canaries Coalition, whose representative was unable to attend. The anti-austerity Podemos party also attended as an "observer," after declining to sign the agreement last year.
"The pact is useful, it is an essential tool to win the battle in the long run and to send out a message that nothing is going to subdue us," said Meritxell Batet of the Socialist group. Batet added that Europe needs to work harder on "a common foreign policy, the coordination of intelligence services, and on controlling funding for the terrorists and arms trafficking."
Spanish counter-terrorism experts believe that the latest attacks against the heart of the European Union could be a response to the recent jihadist arrests made by Belgian authorities in the Brussels neighborhood of Molenbeek. Salah Abdeslam had participated in the Paris massacre in November, and "it is possible that the same cell was preparing a new attack and that the police action set events in motion," said an expert.
Spain, like other countries, has been strengthening its information services to prevent new attacks through staff increases and an extraordinary layout of €10 million last year.
Recommended Reading :
* Spain maintains level 4 terror alert after Brussels blast
* ISIS Threatens attack on Spain