Spain jumps 6 places in internet speed ranking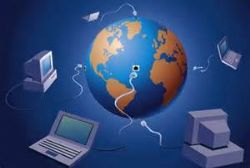 Spain has jumped six places in the latest State of the Internet report published by Akamai, having increased its average connection speed to 12.1 Mbps in Q$ of 2015 compared to 8.2 Mbps the year earlier.
The popularity of superfast fibre and cable offers also helped push the country's average peak connection speeds from 39 Mbps (42nd in the ranking) to 60 Mbps (23rd worldwide), said Akamai.
Spain's telecoms regulator CNMC last week reported that the country's FTTH connections stood at almost 3.3 million at the end of January when 153,162 new lines were added.
South Korea had the top average connection speed at 26.7 Mbps, followed by Sweden at 19.1 Mbps and Norway at 18.8 Mbps. Singapore posted the highest average peak connection speed at 135.7 Mbps, with Romania, the only non-Asian country in the top 10, registering an average peak of 73.6 Mbps, said Akamai.
Recommended Reading :
* Spain offers EU 63 Mln in funding for rural broadband
* Spain doubles fibreoptic lines from 2014-2015