Spain sees foreign property buyers increase 15% in 2015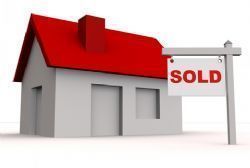 Last year Spain saw property transaction by foreign residents reach some EU9,918.6 Mln - up 15% on the EU8,637.9 Mln from the year before.
Data released by the Ministry of Public Works shows how the majority of the investment value related to resale properties, which accounted for EU8,808.6 Mln, while transactions for new builds had a value of EU1,110 Mln.
When Compared to 2014, El Economista reported that the number of transactions on resale properties increased 14.5% and those for new builds rose by 18%.
The regions which saw the greatest levels of housing investment by foreign residents were Andalucia, with transactions amounting to a value of EU2,255.6 Mln, followed by Valencia (2,202.3 million) and Catalonia (1,797.2 million).
Recommended Reading :
* What would a UK EU exit mean for Expats in Spain ?
* The 'Dome Home' comes to Spain