"72,000 Expats Quit Spain Over Brexit Fears"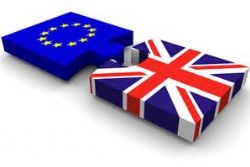 UK Newspaper the Daily Mail has warned that "over 100 Expats per day are leaving Spain".
This, reportedly, is over fears that they will lose out on Healthcare and UK State Pension entitlement in the event of a 'Brexit' from the EU.
The Paper cites 'Pro-Leave' sources as claiming that Healthcare entitlement through the EHIC card would cease, meaning that Expats and visitors to the EU would be forced to rely on 'costly travel insurance'.
Similarly, the Daily Scare also reports that Expat Pensioners in the EU would be unable to claim the 2.5% State Pension increase, whereas Pensioners in countries such as Australia would be able to do so.
Apparently, sum 72,000 Expats have quit in the last 2 years leaving just 308,000 Brits resident in Spain.
If these figures are to be believed, then how can we be certain that in each case this was down to fears of a 'Brexit', when this issue was not so much as a concern 2 years ago ?
Whilst still points worthy of consideration, and that Expats should still register to have their voices heard in the referendum, it probably proves once more that the Daily Mail is more of a cartoon than a Newspaper.
Recommended Reading :
* Cameron calls June 23rd poll that will shape fate of Britain and the EU
* What would a UK EU Exit mean for Expats in Spain ?